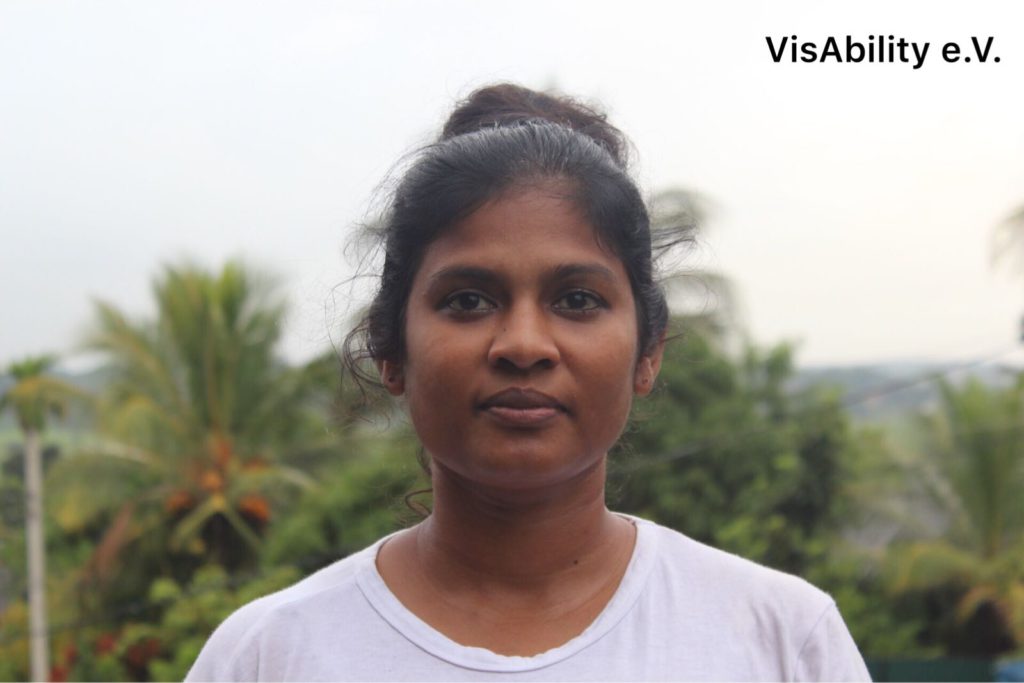 Ushitha Lochana Rashmi Jayasinghe was born in 1983 in Minuwangoda, Sri Lanka. She attended dance and gymnastic classes from early childhood on. After successfully passing her A-level exams in 2003, she continued her education and training on traditional dance (Kandy, Low Country and Sabaragamuwa dance) at the Cultural Centre in Korasa (Udugampola), followed by classes at the Western Province Aesthetic Resort in 2012. During this time, she researched, directed and produced 'God of Gotaimbara' at the Aluthepola Temple.
One year later, she joined Meranga Fine Art Ensemble in order to study contemporary dance under the instruction of Mahesh Umagiliya. Since then, due to her multiple skills, Miss Jayasinghe has taken part in several productions on stage and backstage, such as the mixed-abled piece 'Eternal Return' (2013), 'Vikshepana' (2014), and the mixed-abled production 'Liquid Air' (2016) by Mr. Umagiliya. In addition, she worked as an assistant choreographer for Meranga Fine Arts between 2013 and 2014, and two other productions: 'Change' (2014) by Edward Chandrasiri, and 'Amuthu Hadayo' (2015) by Thilak Hettiarachchi. In 2016, she acted in the gallery performance 'When Caged Birds Sing' (2016) by Gayatri Khemadasa of the Khemadasa foundation, and 'Haiyen Duwapan' (2016), a stage drama by Sampath Weerarathna for which she acted as a co-choreographer and dress designer at the same time. While building her career as a dancer and choreographer, she also appeared in a short film and music video in 2013.
Miss Jayasinghe joined the VisAbility team as a dance assistant in 2014, and has supported its pilot project, as well as several other short mixed-abled dance workshops and performances that were requested and sponsored by Sri Lankan rehabilitation hospitals.
Based upon her professional education and work as a freelance graphic designer, Miss Jayasinghe is also in charge of VisAbility's printed materials. She further helps in the project logistics.
In order to complement her studies, she is currently doing a Bachelor of Performing Arts from distance at Kelaniya University.