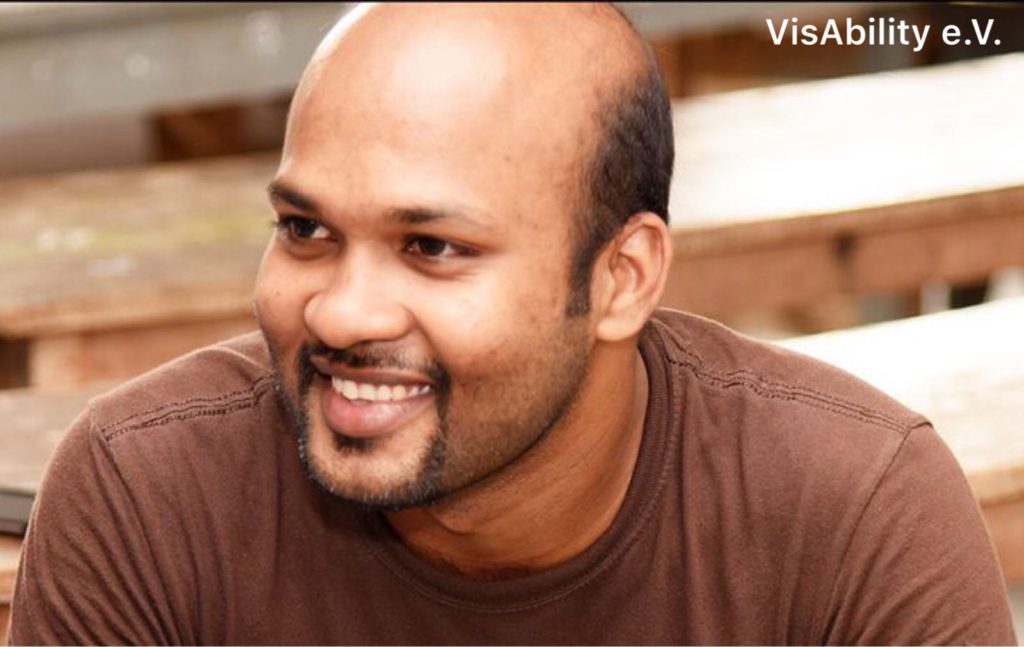 Kavishka Kaldera was born in 1987 in Colombo, Sri Lanka. He joined VisAbility in 2014 due to his expertise in the intersection of dance, theatre and film.
Mr. Kaldera initiated his career in creative arts at the age of fifteen. After passing his A-level degree, he worked as a street dancer and became part of the hip hop group 'UR Crew'. In 2008 he earned a diploma in Fine Arts (Drama) from Prathibha Niketha School of Performing Arts. At the moment, he is doing a Bachelor of Performing Arts from distance  at Kelaniya University.
Mr. Kaldera joined Meranga Fine Arts in 2009. From then on, he staged several performances directed by Mahesh Umagiliya, such as 'Black Blood' (2009), 'Eternal Return' (mixed-abled production, 2013), Nirmanakaya (2014), 'Vikshepana' (2014) and 'Liquid Air' (mixed-abled production, 2016). He also acted the gallery performance 'When Caged Birds Sing' (2016), directed by Gayatri Khemadasa of the Khemadasa foundation.
Over the past years, Mr. Kaldera has also worked as a choreographer and assistant choreographer for several stage dramas, like 'Ithin Sir' (2009) directed by Raj Wijesinghe, 'Amuthu Haadaya' (2015) by Thilak Hettiarachchi, and 'Haiyen Duwapan' (2016) by Sampath Weerarathna. In addition, he has been acting in numerous street theatre plays, and has directed and produced documentaries.
Apart from his work in the field of art, Mr. Kaldera supports VisAbility's project logistics, in particular the development of outreach materials and the compilation of workshop materials.