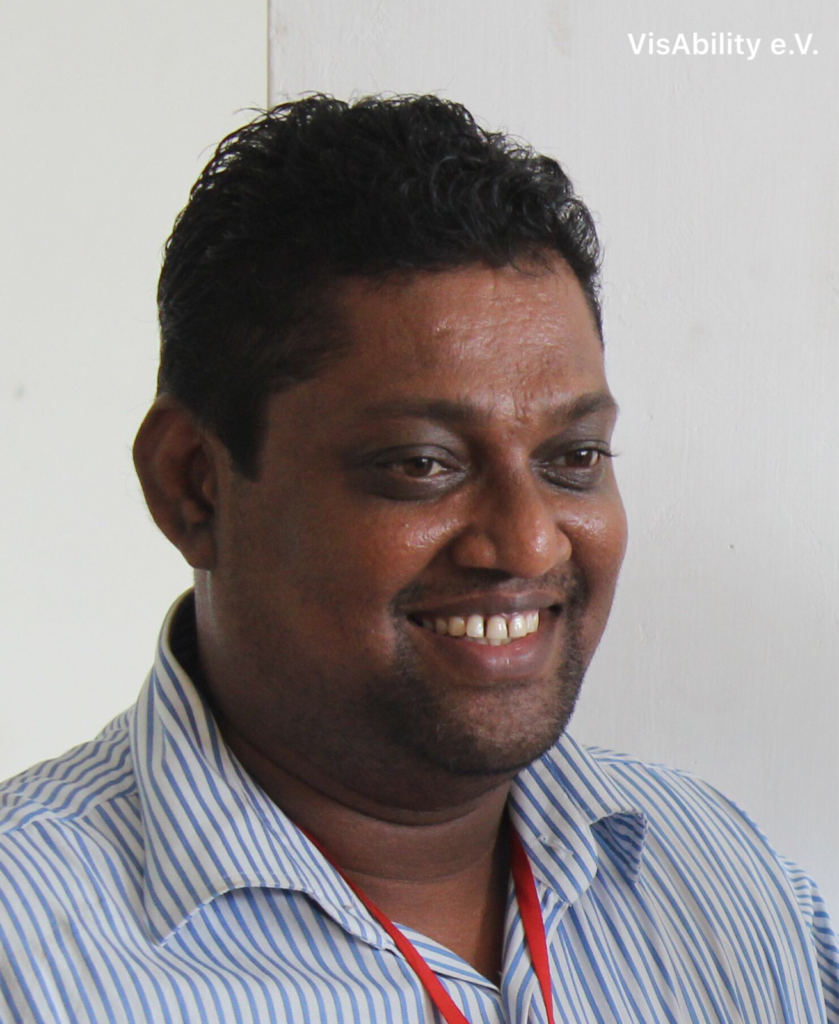 Kamal Janaka Rathnayaka, a Sri Lankan citizen, was born in 1978 in Polonnaruwa.
In 2015, Mr. Rathnayaka became VisAbility's country coordinator for its pilot project, supervising local coordinators in four districts of the country. Since then, he is supporting the set-up, execution and network-building of the team.
Mr. Rathnayaka has long-term experiences with projects on rural community level. He received training in the field of rural activism and mobilization, human rights (rights of the child, women's rights), reproductive health, as well as health and sanitation. He also attended training sessions on institutional development and NGO management
In the past, Mr. Rathnayaka acted as a district coordinator for an association working on the empowerment for women with disabilities (2011-2013) in Anuradhapura and Polonnaruwa, He was further in charge of a project for the healthy development of children in Welikanda (2004-2005) funded by the British High Commission in Colombo, and held the position as a program officer on drug prevention and health promotion in Kaduruwela (1994-2004). He also worked as a program officer of a project on sexual health in Polonnaruwa (1996-1998), sponsored by Alliance Lanka.
At the moment, he is the acting vice-president of the Polonnaruwa District NGO Consortium.